Many homeowners have had wondered, is it time to replace my air conditioning thermostat? If you have the air conditioning turned on, you might experience a moment of panic as your brain starts to realize there is a problem which could lead to a costly repair. The good news is, this often happens as a result of a issue with the thermostat, which is often a simpler, and less expensive fix.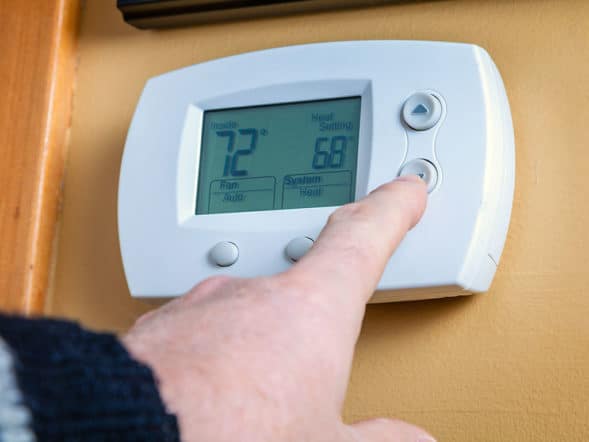 How can you tell if the problem is your thermostat? First, if your thermostat operates on batteries, put new ones in and see if that makes a difference. If it is hard-wired, make sure the breaker did not trip. After that, if there seems to be power to the thermostat, lower the temperature about 20 degrees and see if the air conditioner will kick on. If it fails to turn on, or only turns on with these big temperature differences, that could be a sign of a problem with the thermostat.
Can a thermostat be repaired? In some cases, a wire may be loose, or it may need to be re-calibrated, which is an inexpensive repair. However, in most situations, it just makes sense to replace the thermostat. One that starts to have issues often continues to give you problems, so a new one will give you peace of mind.
If you are choosing to replace your thermostat, it gives you the opportunity to upgrade as well. A programmable thermostat allows you to adjust the temperature in your home, so your air conditioning is not running as much when you are out, which saves you money in the long run. Many homeowners are now choosing smart thermostats which can be adjusted using an app on a smartphone so when your schedule changes you can control your heat and air conditioning on the go. This is a more expensive option, but it does result in lower utility costs.
If you are in the NYC area and need some help determining whether it is time to replace my air conditioning thermostat, contact Aladdin Plumbing. We can find out if it can be repaired, or easily replace it for you.