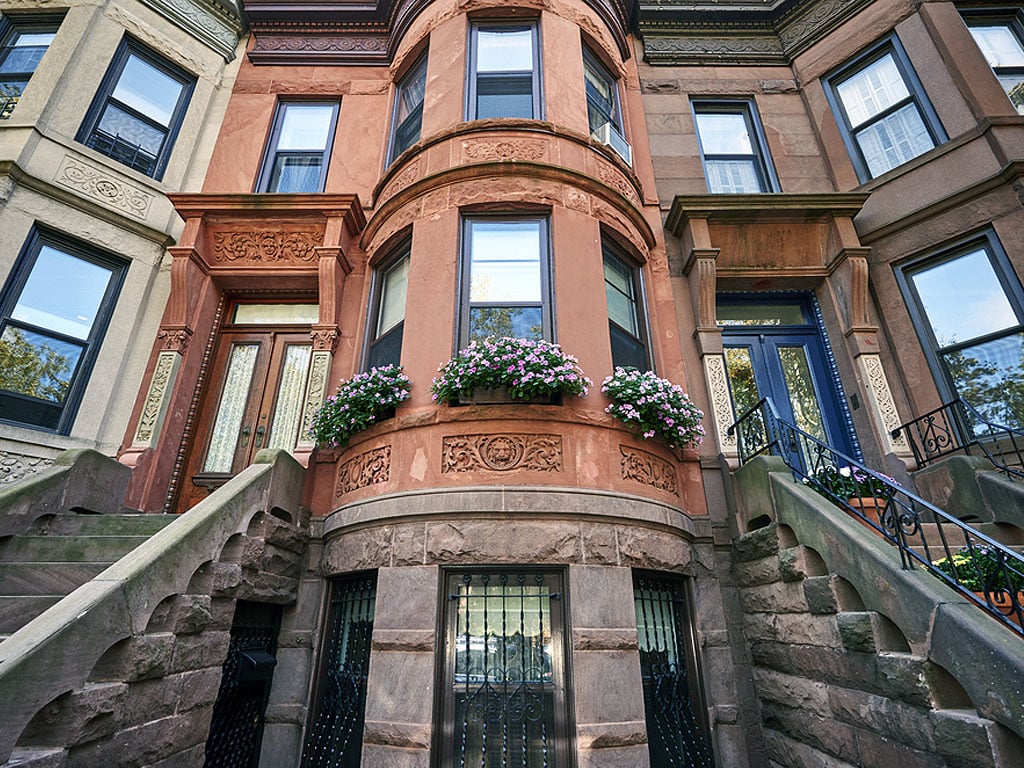 Plumbing, Heating & Cooling Services
RESIDENTIAL Services
Do you live in a Brooklyn Brownstone? We are Brownstone plumbing, heating and AC specialists. We have been successfully Installing and maintaining brownstone plumbing since 1976.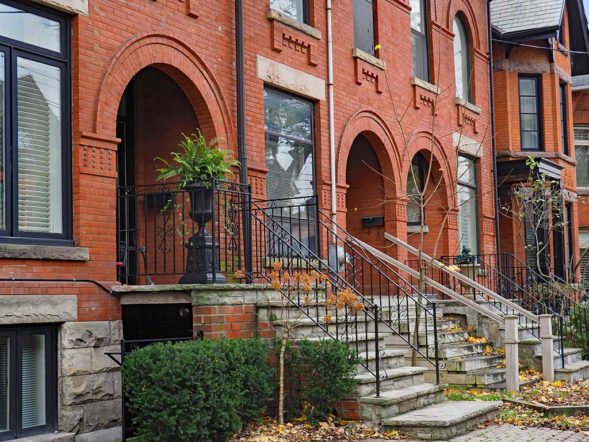 COMMERCIAL Services
Choose the first name in NYC commercial  HVAC installation and repair. We carry an extensive collection of quality brands and are a Locknivar partner. Our GPS-equipped fleet of trucks are always on-time.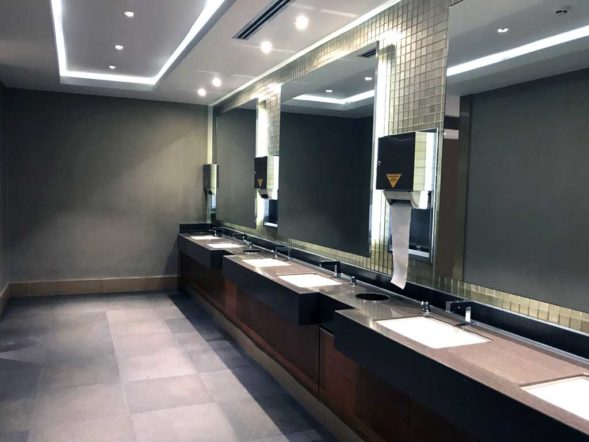 Residential Plumbing Service Plans
'One Wish' Plan
Our entry-level plumbing service plan.
Aladdin's 'One Wish' residential plumbing service includes our 'One Wish' Annual check-up and preventative maintenance on your Plumbing system.
'Two Wishes' Plan
Includes 10% off plumbing service calls.
Aladdin's 'Two Wishes' residential plumbing service maintenance plan includes our 'Two Wish' Annual check-up and preventative maintenance on your Plumbing system.
'Three Wishes' Plan
Comprehensive plumbing coverage.
Aladdin's 'Three Wishes' residential plumbing service maintenance plan includes our 'Three Wish' Annual check-up and preventative maintenance on your Plumbing system.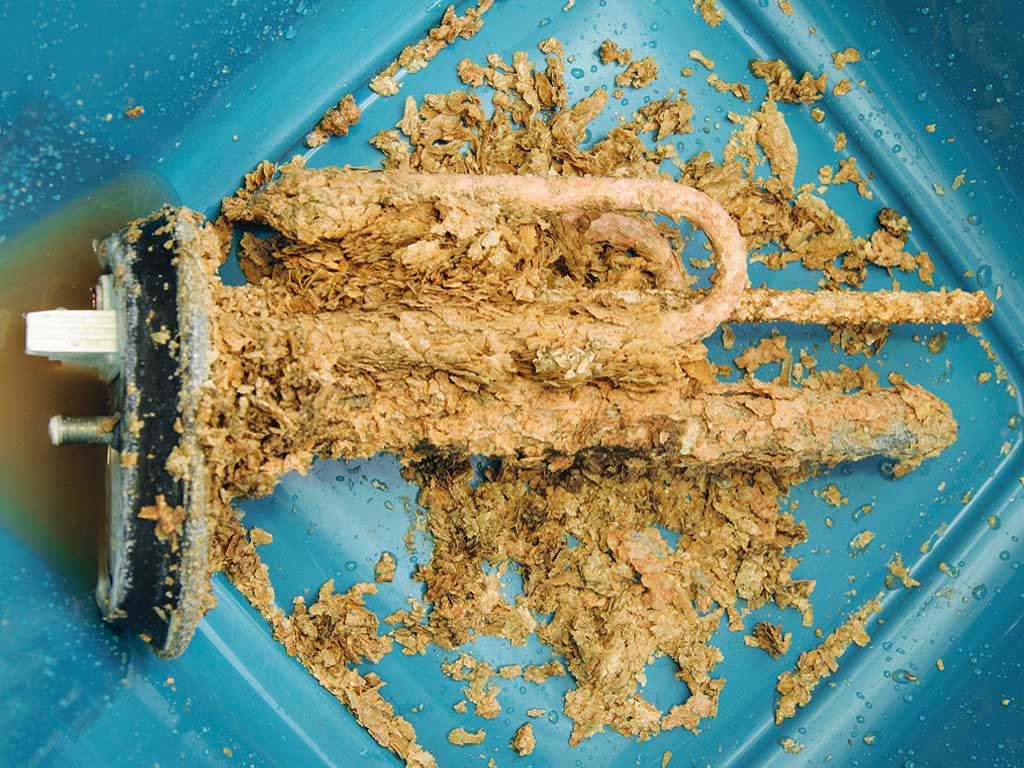 A radiant heating system relies on a boiler to heat water. Then, the boiler pipes the resulting steam or hot water to heating devices, which are usually radiators or radiant flooring. Choosing the right replacement boiler for your home is essential to keep your home...
Why Choose Aladdin Plumbing?
GPS Fleet
Our GPS-equipped fleet vehicles will help save you money. Plumbers are on-time and efficient.
Efficient Heating and Cooling
We feature systems that can reduce your monthly bills while also shrinking your carbon footprint.
Brand Names
Get quality brands like American Standard, Kohler, Moen, Lochinvar and Grundfos.
I own a three story, two family house. I decided to rezone my heating system to make it more efficient. The rezoning involved dividing the house into 4 separate zones for heating purposes. Aladding used an innovative approach for controlling the zones, i.e., the heating zones are controlled by radio controlled thermostats. This eliminated the need to hard wire the thermostats, and saved significant money. I was very pleased with the job Aladdin did.
Service response was prompt, professional and most importantly they solved problems that have dogged our heating system for the last 2 years. I can't say enough good things. The single plumber managed to replace faulty/broken parts of the heater as well as drain and then re-run water thru entire 3 story house system in less than 5 hours. From start to finish this experience was not only easy it was stress reducing. I will most certainly have any and all work done by Aladdin.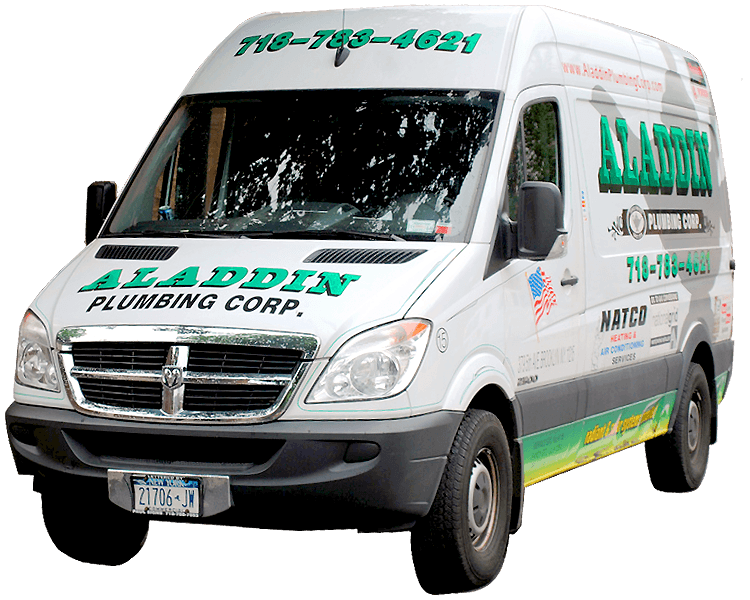 Aladdin Plumbing's fleet of GPS-equipped vehicles ensure our technicians arrive on-time and ready to work.  Throughout the day we keep a live view of all service vehicles in our Park Slope, Brooklyn headquarters.
Plumbing Financing Available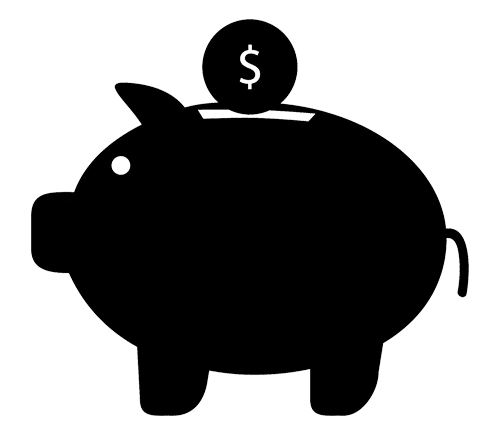 Our loans have many advantages over other funding options. Get low, fixed interest rates. These rates are easily available to anyone with good credit. You don't have to put up your house as collateral. We keep your home equity intact. Reducing home equity takes away future options. Financing for plumbing is available through a 3rd party.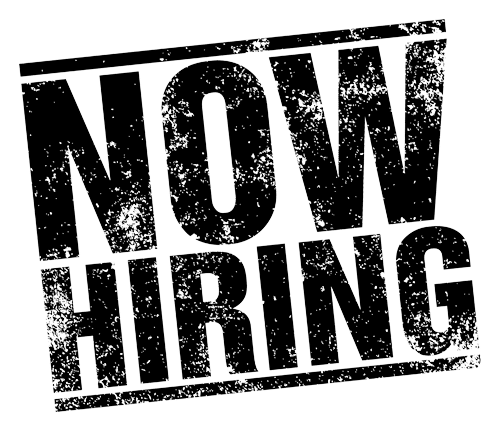 We are seeking qualified and experienced plumbing technicians to join our team. Aladdin Plumbing Corp. is an equal opportunity employer. Apply now via our 24/7 online form or call us at (718) 783-4621. Please include specific work experience with salary requirements. All applicants will be considered. We look forward to hearing from you!
Get Help Today!
NYC resident with a plumbing, heating or AC issue? Get zero contact service calls.
The Aladdin Plumbing team relies on hard work, family values, dedication and skill to ensure success. Our technicians carry full PPE.