Meet the Aladdin Plumbing Team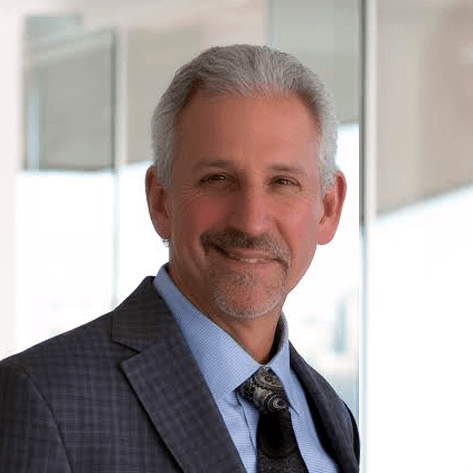 Randy Gitli, Owner
Owner Randy Gitli is a member of the NYCMPC. Randy's dad Jerry founded Aladdin Plumbing in 1976. Since joining the busines in 1981, Randy has been particularly successful in problem-solving, customer service, and new product development. Randy holds a Master Plumbers license and a variety of certifications. Randy works daily with his brother Erik.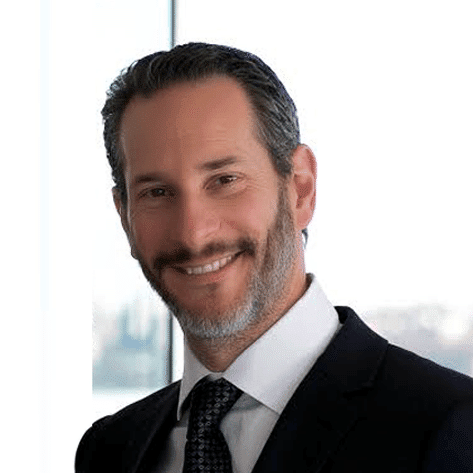 Erik Gitli, Owner
Owner Erik Gitli is proud to be a second-generation plumber. Erik's dad Jerry founded Aladdin Plumbing in 1976. Erik began working full-time in 1995, where his business skills were quickly put to use. Erik is a member of the NYCMPC, holds a Master Plumbers License and a variety of certifications. Erik graduated from Hofstra in 1997 with a degree in business.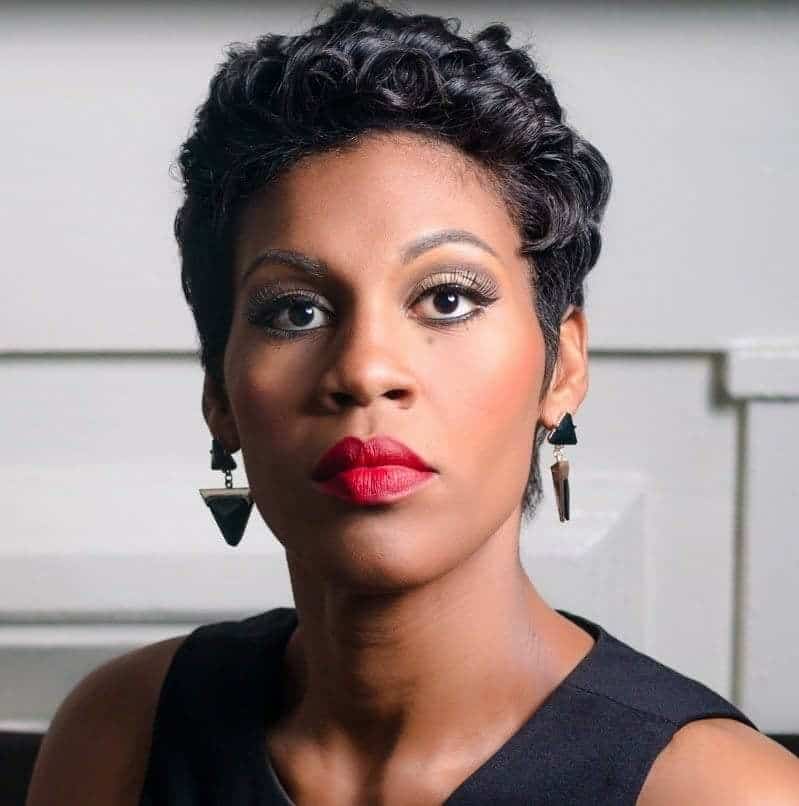 Lydia Christian, Operations and Office Manager
Lydia Christian has been working at Aladdin Plumbing Corp. since 2003. She started with Aladdin while attending College earning her undergraduate degree and has since gone on to earn her Master's Degree!! Lydia is our "go to" for anything related to Fire Department Sprinkler Flow Tests, Annual Boiler Inspection filings and also handles the scheduling of appointments and dispatching among many other tasks.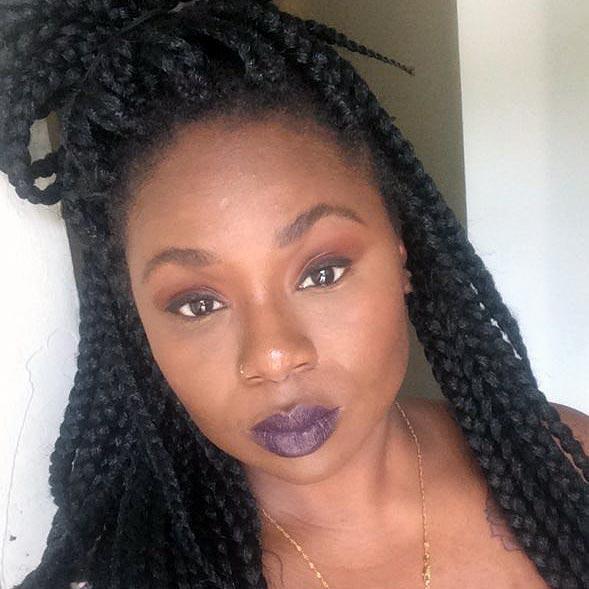 Moko Mettle-Nunoo, Senior Customer Accounts Agent
Moko is the glue that holds Aladdin Plumbing together. She always knows who need to be where and when.  Moko has been with Aladdin Plumbing for over ten years and we continue to appreciate her invaluable contribution on a daily basis.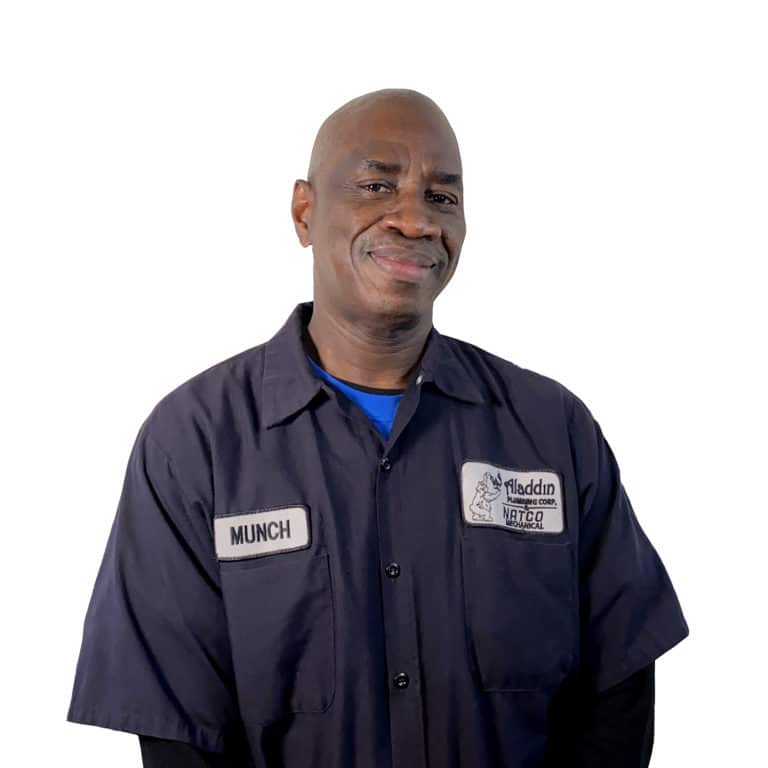 Sebastian "Munchin" Glynn, Renovation Specialist
Sebastian "Munchin" has been an employee at Aladdin Plumbing Corp. since 1988. "Munchin" had been hired as a Plumber's Apprentice shortly after arriving in Brooklyn as a young native of St. Vincent. He worked closely with several experienced Plumbing Mechanics and quickly learned all aspects of Plumbing and Heating installation and repair work. It was his outstanding ability and his attention to detail that ultimately landed him the position as a Journeyman, working closely with the Owners of Aladdin Plumbing. "Munchin" is currently the lead Plumbing Mechanic for Aladdin and is a specialist in Brownstone Renovations and Remodeling. His impeccable work can be seen in various publications and has recently been featured on This Old House.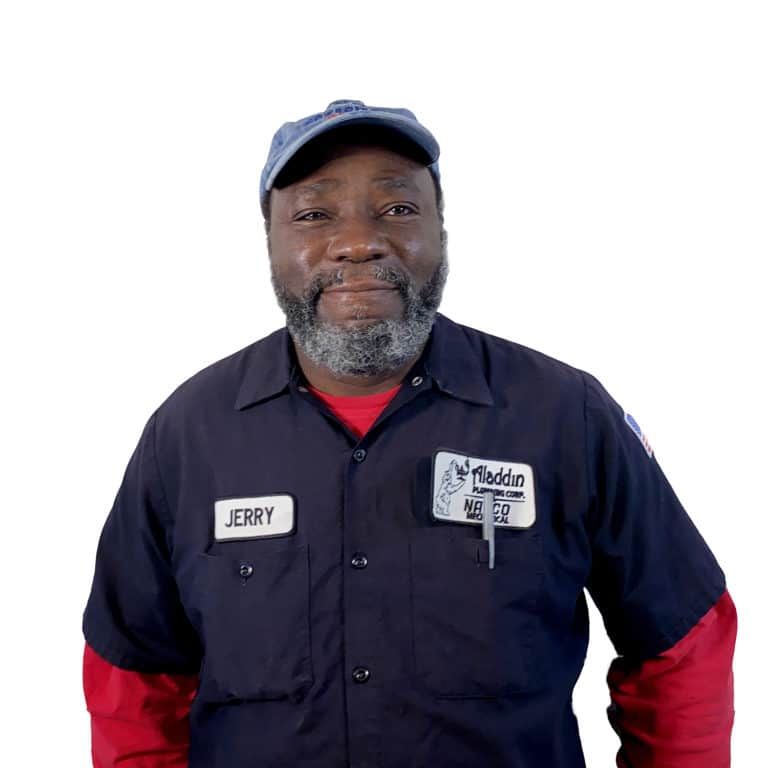 Jerry Nesmith, Service and Repair Technician
Jerry has been an employee at Aladdin Plumbing Corp. since 1994. Jerry came to Aladdin after working with several different Companies, where he learned the basics of Plumbing and Heating. After joining Aladdin, Jerry honed his skills as a Master Troubleshooter and Service Mechanic and has earned a spotless reputation throughout the Brooklyn communities. Jerry is intrusted with access to Apartments, Buildings and Personal Homes throughout the area.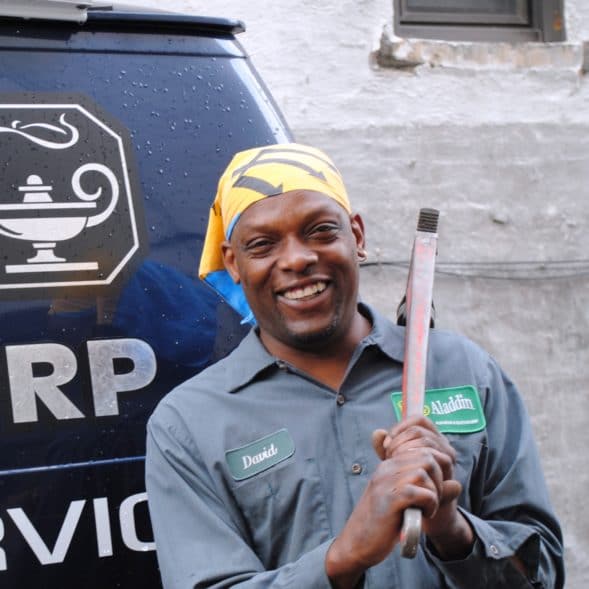 David Holder, Expert in Steam Boiler Installations and Re-piping
David has been an employee at Aladdin Plumbing Corp. since 1999. After having previous experience with steam boiler installations, Dave worked closely with the Owner's and perfected the lost art of steam heating. He quickly became the lead steam boiler installer for Aladdin. Dave has become the go-to-guy with critical piping replacements and difficult repairs. Dave is also The Master of the Grill at our annual 4th. of July BBQ!!!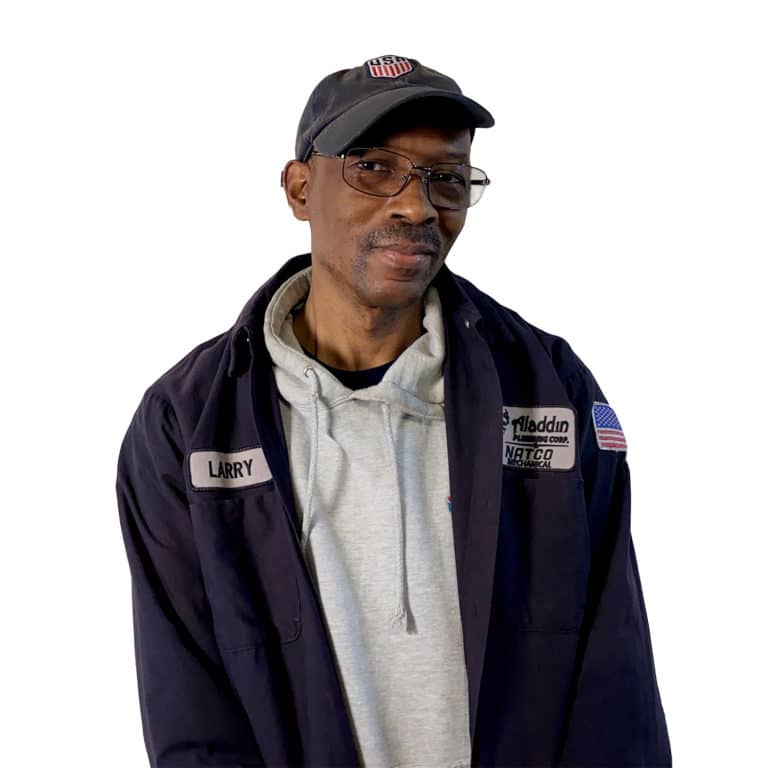 Keith "Larry" Williams, Renovations and Repairs
Keith "Larry" Williams started working at Aladdin in 1998. He started in the Company working as an Apprentice under his Cousin Munchin. "Larry" showed tremendous skill in dealing with difficult installations and repairs. He is also well known for his delicate style and patience when handling high end faucets and Plumbing fixtures.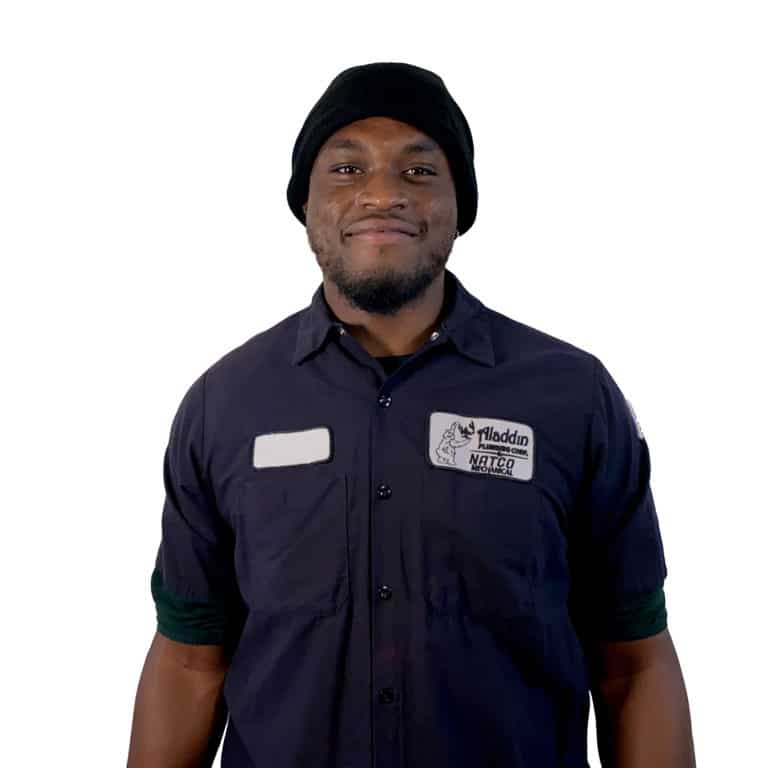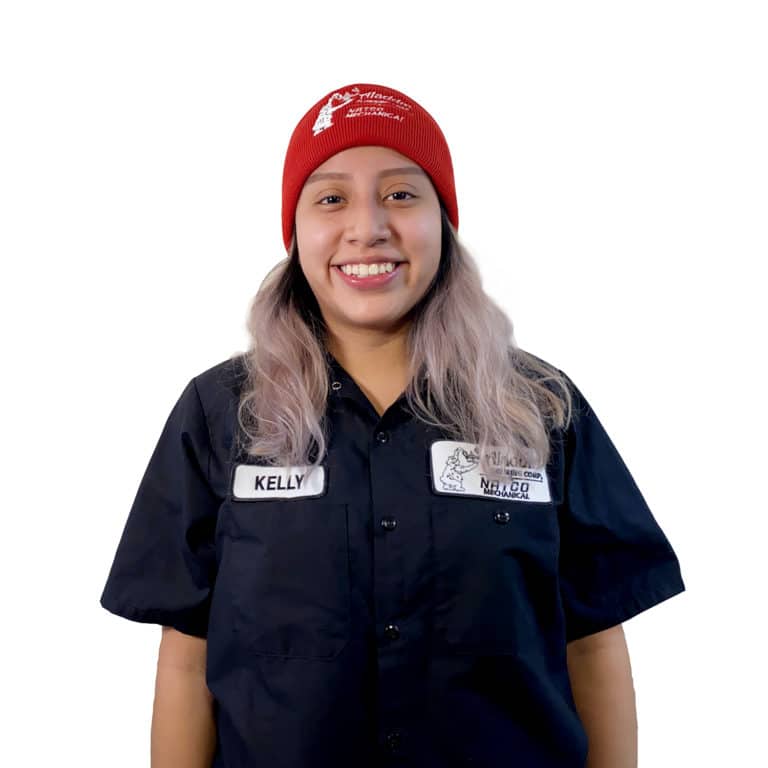 Christian Paliotta, Apprentice