Hey New York City, tired of window air conditioners?  Ditch your window air conditioner for new york city central cooling. Air conditioners have been a long-standing debate subject in NYC where winters are harsh, and summers can be surprisingly brutal for such a northern city. The vast majority of older buildings and small apartments don't have anything resembling central air and, instead, have window-mounted air conditioning units in every available window. Window AC units can be very powerful, but they are also obtrusive, clunky, and take up one of your precious windows that could be providing a view.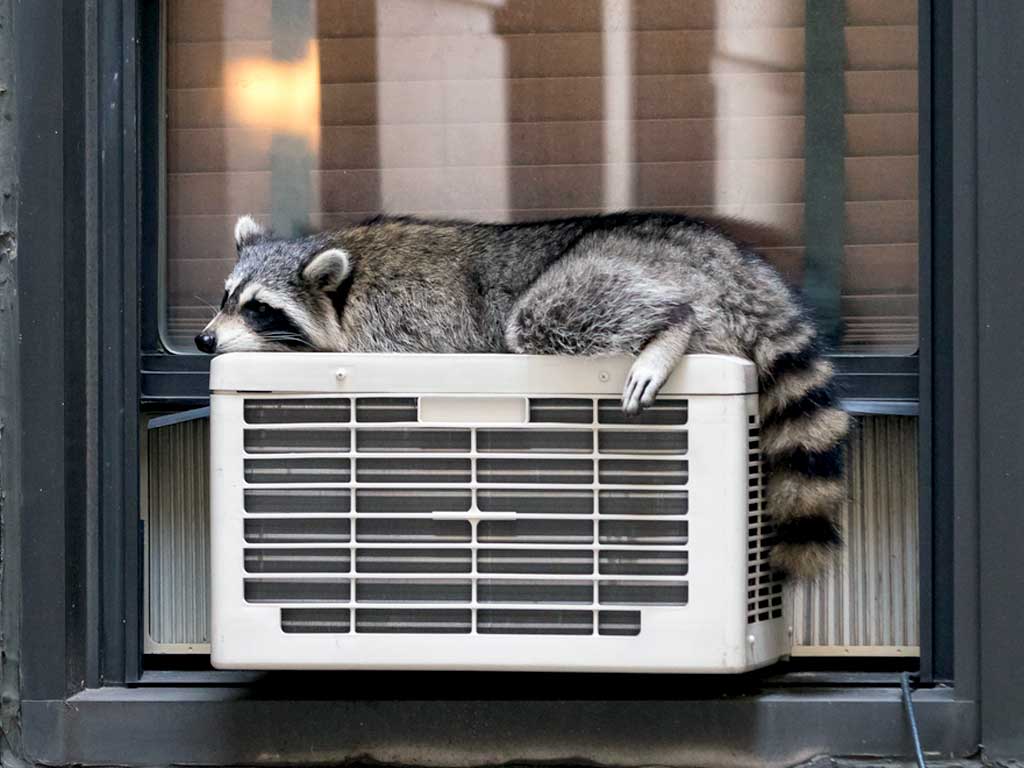 This is why many NYC homeowners have begun to wonder if they should ditch their window AC for central cooling instead. While this is a significant renovation, it can also be well worth the effort to enjoy a home with nearly invisible vents and an evenly cool temperature all through the house rather than ice-box rooms that must cool the entire home.
Common New York City Air Conditioning Types
Sliding Window ACs
If your apartment has windows that slide up or to the side, you likely have an AC built to fit into one. Sliding window ACs are incredibly common, not just here in NYC but all over the country. For any state that has many buildings without central air, sliding window units are the go-to alternative.
Casement ACs
Casement ACs are another type of window unit designed for homes with windows that swing open outward. Casement ACs can be made to sit vertically in a window that swings open or to feature a hose that can stick out the swung-open window when you're ready to cool.
Through-the-Wall ACs
For ACs that don't use up a window, there are through-the-wall units. These are specially designed to function inside a 'wall sleeve, allowing for the space between the walls, unlike a window unit.
Ductless Smart ACs
Smart ACs are air conditioners that pair with mobile and smart home devices for easy voice or distant tap control. In NYC, smart ACs are often built into ductless units that provide wall-mounted cool for individual rooms with conduits threading back through the wall.
Pros and Cons of Window Units
Window AC units are incredibly practical, common, and the standard way to go in NYC homes and apartments. However, they definitely have some downsides. Window units are noisy, they take up a ton of space on either side of the window, and they drip like crazy out the back. They also, of course, take up an entire window.
Pros:
Common
Low-Maintenance
Fast and Easy Installation
Cons:
Noises and Drips
Takes Up a Window
Bulky
Uneven Cooling
Pros and Cons of New York City Central Cooling
Central air distributes cool evenly, has better sound control, and features nearly invisible vents connected to a duct network. However, installing central AC into a home that does not have ductwork can be a large and time-consuming task that will completely reshape your ceilings and/or walls based on where you hide the ductwork.
Pros:
Even Cooling Throughout the House
Better Noise Control
Sleek Appearance
Cons
Extensive Renovation for Installation
Can be Cost-Prohibitive
Professional Maintenance Required
Upgrading and Maintaining NYC Central Cooling
If you do choose to install central cooling into your NYC home, you will need to calculate both for the extensive installation and then the need to perform regular professional maintenance. AC's need to be cleaned, checked on, and kept in good condition over the many years of cool air in the future. You may not be certain what type of air conditioner you want for your home, especially if you are already planning a renovation. Contact Aladdin Plumbing today for a consultation on your AC plans and how central air could be built into your home.