A sewer problem is a stressful event affecting your primary resources. When your kitchen or bathroom is out of order, the business cannot carry on as usual. And a sewer issue left untended can spell costly, even irreparable, damage. The first priority is locating the source, so that rapid repair can take place. Plumbers used to rely on calculated guesswork to try and pinpoint the sewer issue. But the long, narrow passageways with no visibility meant futile digs and trial and error to locate the problem. Customers had to take plumbers at their word, rather than seeing the problem for themselves.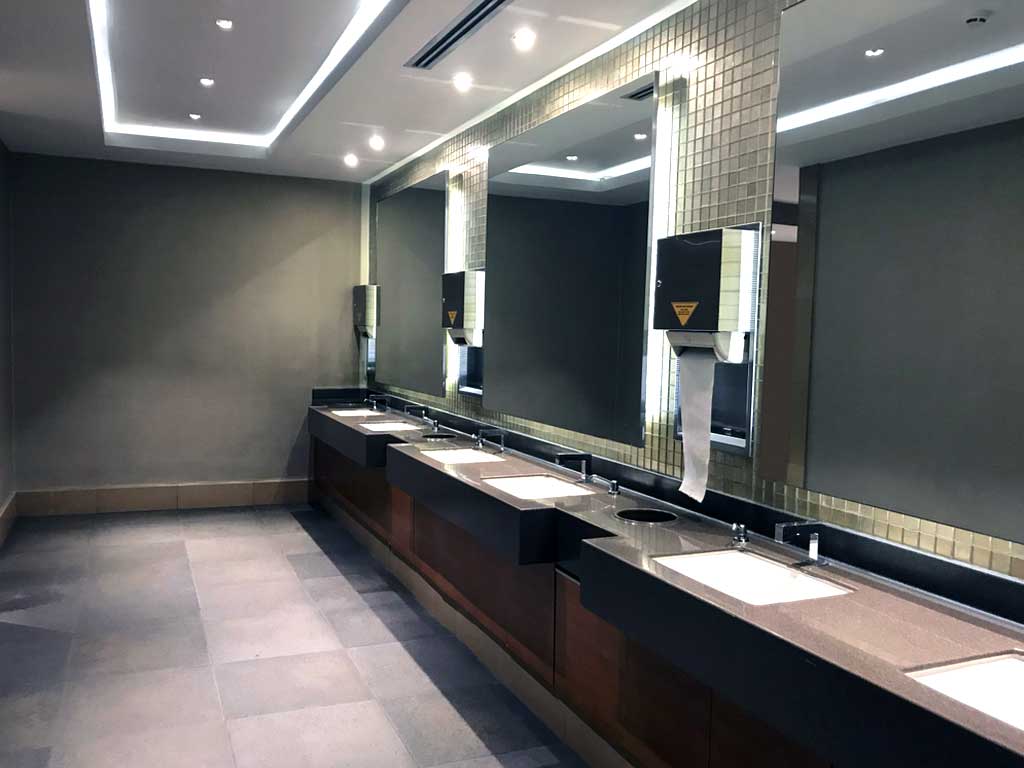 Today, the best plumbers in New York City perform Video Camera Sewer Line Inspections, eliminating all the guesswork. Plumbers utilize a durable, flexible, and waterproof camera attached to a snake-like cable. They manipulate the camera through the pipeline to locate the damage or clog. Video footage is displayed in real-time, to reveal the issue immediately. A transmitter records the location of the camera, so the plumber knows right where to work. When scheduling a sewer inspection, consider these five benefits of Video Camera Sewer Line Inspections for commercial properties in New York City.
1. They Leave Your Property Intact
No more digging trenches or mining for evidence, video camera inspections are mess-free and precise. Inspecting only what needs to be inspected, they prevent pulling up flooring, cutting through drywall, or tearing up your property. Video inspections get to the heart of the matter, leaving your surfaces undisturbed.
2. They Provide Tangible Evidence
Customers can trust their plumber's assessment when video footage captures the problem. Customer satisfaction is the key to success, especially with online reviews. Cameras can navigate every twist and turn in pipes of many diameters, to identify every possible issue. It is important to document the plan for repair with evidence of the problem. The footage also assures the plumber that they have found the real root of the problem.
3. They Pinpoint Specific Risks
How can you tell if a tree's roots are starting to grow into your pipe? How do you know when your pipes are corroded or sagging and collecting water? The truth is you cannot, and neither can your plumber, without the use of a camera. It is one thing to know that you have sprung a leak and another thing to know if it is isolated or widespread. A tree root system poses quite a different risk than an individual crack in your pipe. Video Camera Sewer Line Inspections identify threats before they become a problem.
4. They Prove the Repair is Complete
A follow-up inspection can be performed after a repair to offer peace of mind. Customers can see that the problem is solved rather than hoping the issue does not resurface. A customer appreciates seeing what was done, rather than blindly paying for services. Visible proof of the plumber's workmanship is effective in generating customer satisfaction. The follow-up inspection also eliminates liability should a future issue occur that is unrelated to the repair.
5. They Save Time and Money
Sewer lines can wreak havoc when they are not running properly. And when problems arise, the time spent searching for the cause means lost revenue and expensive repairs. Video Camera Sewer Line Inspections help prevent these disasters and minimize the expense when they occur. Pinpointing the source quickly without invasive digging saves time and money for the customer as well as the plumber.
Is it time to schedule your sewer line inspection? Aladdin Plumbing provides commercial pipe inspections with state-of-the-art video cameras. We are an award-winning company that has expertly navigated New York City's pipelines since 1976. To ensure that your sewer lines are running properly, contact Aladdin Plumbing today and schedule a video camera sewer line inspection for your commercial property.