If you are a Brooklyn resident and are looking for a Brooklyn remodeling plumber, Aladdin Plumbing has the experience to ensure success. For some people, remodeling your home is one of the greatest joys available. After all, it is your abode, your castle, and you are free to decorate and design it in any way that suits you. Maybe last year you remapped the landscaping, repainted the kitchen cabinets, or designed a playroom for the kids, but this year you are ready for something deeper than restaining cabinetry or nailing up cubby shelves. You are ready to change the structure of your home, add functionality, and truly make it yours. From the light fixtures to brand new emplaced features, your home is about to see something entirely new.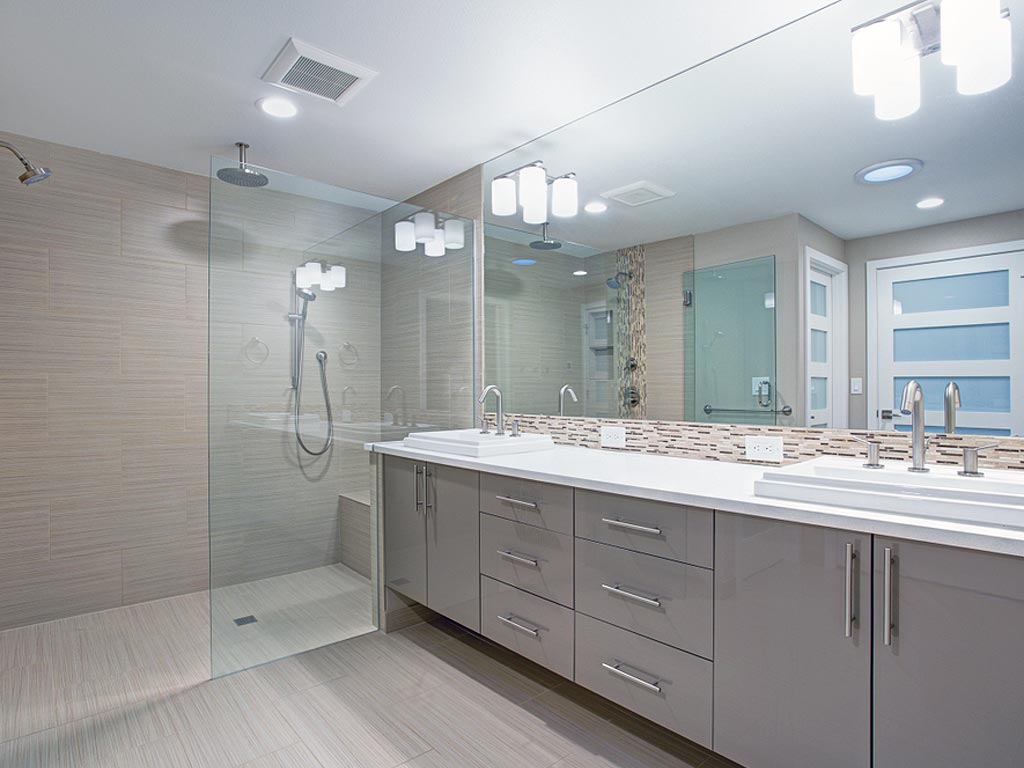 2018 is looking to be all about the remodel project, from professionally contracted work to DIY divas reinventing their homes. One of the major trends is all about taking control of your plumbing, adding sinks and fixtures where you want them and even moving existing fixtures for convenience. To help you decide what to do with your 2018 remodel projects, we have five beautiful ways to transform your home with the help of a remodeling plumber.
Entertainer's Kitchen
The entertainer's kitchen has been growing in popularity for years as people realize that cooking and socializing should be one in the same, especially if the chef is cooking for the whole family. The signature of an entertainer's kitchen is an island facing outward with everything you need to make a family meal at your fingertips without having to turn your back on the room. This means you will want both a small range top or griddle and a sink for rinsing ingredients and tools and for making drinks.
Walk-In Shower
Many people have a large tub in their master bathroom that they simply never use. Rather than giving up all that space to a piece of unwanted plastic or porcelain, instead you can rip out your existing bath structure and build a luxurious walk-in shower. These large enclosures are recessed enough that you do not need a door, just walk straight into the delightful waterfall shower or sit back on a built-in bench to enjoy the luxury of room to stretch out while you bathe. To install one, you will need to take out the tub, re-tile the entire area, and set up the new shower fixtures once the enclosure is designed.
Automated Fish Tank
Built-In Fish tanks have always cycled through popularity and in 2018, they are on their way back in. If you love the look of little aquatic life forms darting around in a huge beautiful tank, you can have an aquarium installed in your home in the living room or even in the wall between your master bed and bath rooms. If you work with your plumber to get the little fish hooked up with a steady supply of fresh water, you can use modern fish tank monitoring technology to make the tank practically maintenance-free.
Built-In Dog Wash
A great many homeowners are also very happy dog owners. Living with a dog is fantastic for sharing table scraps, playing in the yard, and going on adventures but when your dog comes inside covered in mud, the best solution is a built-in dog wash in the mudroom, laundry room, or entryway. A dog wash is essentially a short shower with a sprayer hose shower head and a bench for someone to sit and bathe the dog. These are also great emplacements to wash your boots when you come in muddy as well.
Indoor or Outdoor Water Features
Finally, there is nothing quite so elegant and soothing as a water feature. Artful sculptures where water can constantly flow around a collection of stones is something that humans have sought to create for thousands of years. You can have anything you like from an indoor pebble wall to a classic outdoor fountain and everything in between, as long as you can get the plumbing out to the feature to supply it with water and provide a drain.
Remodeling your home can be an incredible amount of fun as your house reflects your personality one remodeling project at a time. Whether you are looking to reinvent your master bathroom or create the perfect entertainer's kitchen, if you have got a project coming up that will require plumbing work, do not hesitate to call a professional remodeling plumber who will work with you to achieve your ideal designs. For more Brooklyn remodeling plumber ideas, contact Aladdin Plumbing today.