Just because the temperatures have begun to drop outside does not mean that the work must stop on interior renovations. In fact, the cooler fall and winter months can be the perfect time to update your plumbing. While many popular plumbing products on the market seem to offer the novice plumber the promise of easy installation, issues such as the age of your existing plumbing system and its fixtures can lead to difficulties that even an experienced plumber would find challenging.  Get the best, Aladdin Plumbing was featured as a This Old House plumber for the New York project.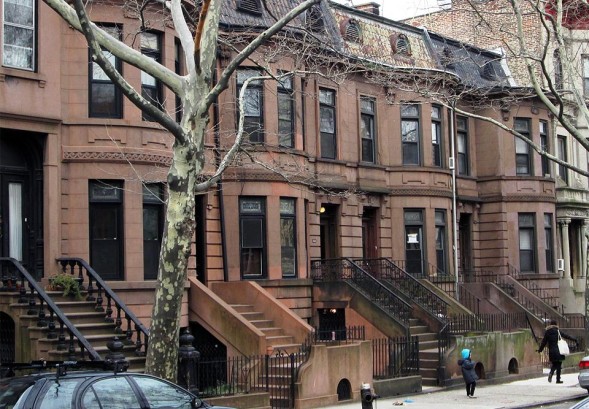 Brooklyn and the surrounding areas are filled with many historic structures that are known for their unique architectural details. Plumbing fixtures in these older buildings tend to be ornate, so owners often wish to preserve these details when making updates. Other parts of the plumbing system in these structures can be very complex and fragile, which makes working with these systems very challenging. Extreme care must be used when making any changes to these systems.
Unless the person that is doing the work has a great deal of experience working with vintage fixtures and systems, issues may arise during the renovation and installation of new components to the plumbing system. Inadequate pressure, line noise or leaky pipes that later lead to damage to the floors, walls and ceiling are often the result when an inexperienced building owner takes renovations or repairs into their own hands. Examples of just how difficult it can be to renovate the plumbing or heating system in an older building can be seen on nearly every episode of This Old House, a TV series that focuses on the challenges that owners face when updating, remodeling and renovating older structures.
When this popular show began renovation of a historic brownstone in Brooklyn's Prospect Heights neighborhood, they quickly realized that they needed expert assistance when it was time to update the home's plumbing and heating systems, which is how Aladdin Plumbing came to be known as New York's This Old House plumber. This project was the first time that the show had completed a renovation in the New York area, with Aladdin Plumbing's own Randy and Erik Gitli providing the technical expertise necessary to update the brownstone's vintage plumbing, heating, and cooling systems safely and effectively.
If you are considering making a change to your historic building's existing plumbing, heating or cooling system, why take the risk of an inexperienced plumber causing damage to your system or the structural integrity of your building? Consult the This Old House plumber who has decades of experience dealing with the same types of installation challenges that your building might present. When the experience of your installer counts, you can put your mind at ease and rest easy when you contact Aladdin Plumbing today.