Those of you who live in NYC know how badly many buildings in the city are starting to age. Renovating them can become even more problematic, especially if the NYC Plumbing Contractor tries to cut corners. Is there any way to avoid pitfalls like the ones some building owners experience? Hiring an expert NYC Plumbing Contractor is worth more than gold when you know you'll receive quality materials and knowledge.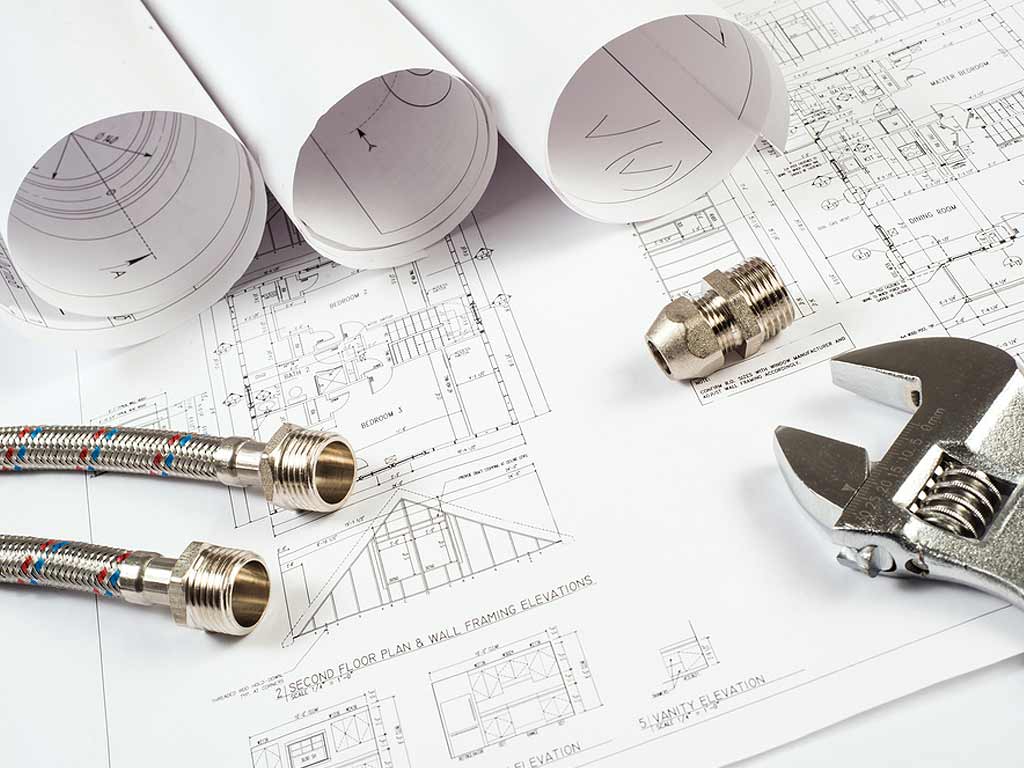 The New York Times has done some reporting on how many contractor complaints pop up in the Big Apple. According to them, complaints in this category rank as one of the Top Five complaint categories annually in NYC. As a result, many crooked contractors had to pay $1.5 million in fines to building owners. One of the biggest problems to renovating your NYC apartment is all the protracted things you have to go through to gain permission. Plus, the way apartments are designed in the city usually means more complicated construction work.
Many people end up finding out the hard way just how complex a NYC building renovation is. What four steps should you follow to avoid losing your shirt with a bill you didn't expect?
1. Vet the Contractor Before You Hire Them
With online vetting so much easier to do nowadays, you should definitely take time to investigate the contractor you're considering. A lot of information will likely be available about them if you do a little online digging. Some information may be found for free when you look at reviews on places like Angie's List. If the contractor has a history of charging people too much due to complicated renovations, always stay away. Also, you'll know if online reviewers say the contractor tried to hire the cheapest labor they could find.
2. Be Careful with Your Contract
How your contractor spends your money should all be stipulated in writing through a legal contract. Placing all advanced payments in an escrow account is the best way to protect your money just in case they start spending it for something other than the renovation. Hopefully, you'll have vetted your NYC Plumbing Contractor well enough where you can trust them on how they use your down payments. Still, you want to have a contract for your protection. Something else could come up to cause a dispute. With the contract, you won't have to end up with lengthy litigation.
3. Acquire a Permit By Law
You can't renovate a NYC building without a work permit. The only time you wouldn't need a permit is if you're doing simple upgrades in your apartment. Otherwise, when you get the permit, you'll have to work with an architect or even an engineer. Moving plumbing fixtures often requires a permit, so be sure to take all appropriate legal steps. Obtaining a permit means going through NYC's Department of Buildings.
4. A Reputable NYC Plumbing Contractor
Any of you who've lived in NYC long enough know the city has as many plumbers as attorneys. Some of those plumbing businesses are shady, others are ethical (yet mediocre), and the rest have high ethical standards. At Aladdin Plumbing, we've worked hard to become Brooklyn's premier residential and commercial plumbing business. Look online, and you'll find many Brooklynites who depend on our expert plumbing service and superior attention to customer service. After obtaining a work permit, you can turn to us to ensure your building renovation is done right without delays or cost overruns.
Contact NYC Plumbing Contractor Aladdin Plumbing to learn more about our comprehensive and reputable plumbing expertise.