If you're a commercial property owner or manager in New York City, you've probably heard about LEED. But it's more important than ever to know about the program and the legal requirements for green building and energy efficiency your building now faces. Here's what you need to know about commercial LEED certifications for your building.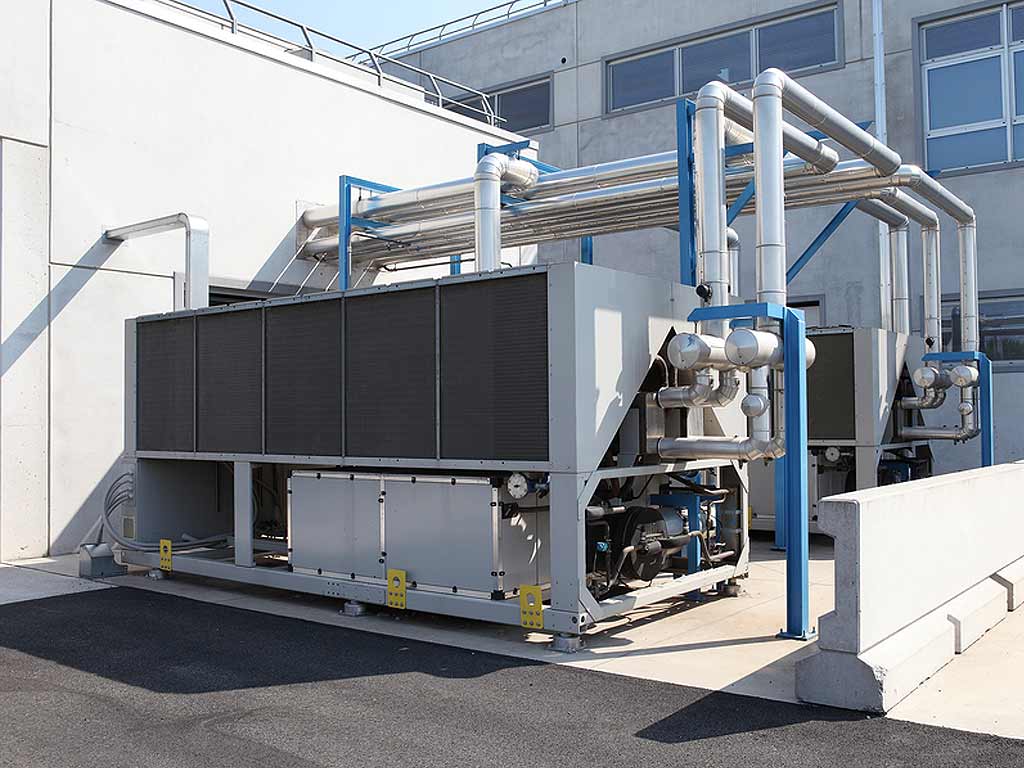 1. What Is LEED, and why does it matter?
Leadership in Energy and Environmental Design, or LEED, is a benchmarking system that scores how environmentally-conscious or "green" buildings are. There are different standards that buildings and homes need to meet during their design, construction, and general operation.
Sufficiently green buildings are certified as meeting certain LEED standards. This third-party verification is a global standard in green buildings which can improve your building's marketability, tenants' health, and energy efficiency. Not only is meeting the standards beneficial, but it's also becoming a requirement in NY.
2. What are the LEED rating levels?
LEED certification can come in four rating levels of Certified, Silver, Gold, and Platinum. Your new construction or retrofitted building will be scored on different categories of green compliance such as:
For plumbing:
Indoor water use reduction
Energy efficiency practices
Green cleaning
Rainwater management
For HVAC and air-related systems:
Indoor air quality
Energy efficiency practices
Refrigerant management and carbon offsets
Tobacco smoke control
Thermal comfort
Depending on the quality of your building's system controls, the types of material used, and the energy efficiency of your operations, your building, will receive different scores on the LEED rubric which determine your level of certification.
3. Is your building legally required to meet LEED Gold?
In November of 2018, the New York City Council made LEED Gold certification a legal requirement for most new constructions and buildings undergoing major retrofits. This is a change from Local Law 86, from 2005, which required LEED Silver certification for buildings that received City funding.
If you plan on starting a major renovation in your building, first check to see if the project requires your building to comply with LEED's Gold-level requirements. Even if the project doesn't require green changes under the exact specifications of local laws -A and 721-A, consider making the switch, anyway. This current legislation is a sign that New York City plans to require more energy efficiency and greener construction practices to reduce climate damage.
4. What are the benefits of a building certified under LEED?
Reaching for Gold or Platinum LEED certification isn't just worthwhile to stay compliant with the law. There are several benefits to going green during your next project. These include:
Long-term energy efficiency and energy savings.
More appeal to tenants and shoppers demanding environmentally-conscious service providers.
Avoidance of deadlines and future legal penalties that will impact older and less efficient buildings.
Tenant health, especially for apartment and office buildings that have not been recently upgraded.
No matter what type of building you own or manage, earning a LEED ranking makes your building better and more profitable. Start upgrading systems in different categories, such as your HVAC, plumbing system, or windows, or look into a sweeping renovation.
5. How do you start making improvements?
The best way to start is by analyzing where your building currently falls under the LEED ranking system. Have a trained inspector score your building. They can recommend changes that will have the greatest impact on your score, especially if your current renovations demand Gold certification.
Once you know where your building stands, don't wait. Start upgrading your systems to aim for the Gold or Platinum scores you're looking for. Make sure your notices of construction to current tenants emphasize that the project is for LEED certification. Many of your tenants or customers will be far more tolerant of any interruptions and inconveniences if they know the building is becoming greener or more efficient.
If you're ready to begin improving your plumbing and HVAC to improve your LEED ranking, contact Aladdin Plumbing. We can help you plan a major renovation project or make smaller adjustments and changes over time.